Lessons Learned in the Moving Truck
Recently, a colleague of mine moved across town into a new home. As we talked about his experience with the moving company, we both marveled at how positive his experience had been. After all, both of us had heard the horror stories about movers breaking valuables and holding furniture hostage in hopes of a greater payout.
Luckily for him, his move was uneventful. They neatly packed up his belongings and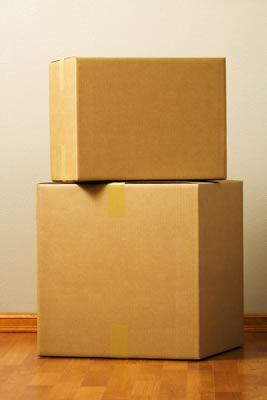 unloaded them efficiently into his new home. Just before the movers left they asked if he would complete a customer satisfaction survey and share his feedback on the overall experience – of course he happily obliged. His only complaint was that he could have used their help setting up some of the heavier items such as the bed and entertainment center.
Not long after the last box was unpacked he received a follow-up phone call from the moving company: they wanted to discuss his feedback. As he talked in detail with the supervisor about his experience, it was revealed that the company was making changes to their policy based in part on his feedback – offering setup assistance with certain larger items.
Powerful Benefits to Closing the Loop
As voice-of-the-customer (VoC) advocates, we appreciate when an organization "walks the walk" by illustrating their willingness to embrace customer-driven improvement. Communicating with customers on how their feedback will be used to influence future experiences is where true customer-centric organizations shine.
Closed-loop feedback is critically important in any customer feedback program. As with the case of the moving company, adopting a systematic, closed-loop follow-up process validates your unwavering support to customers. Not only is this an opportunity to discuss the survey responses in detail, it also builds credibility, loyalty, and trust among your customers.
Learn from Customer Feedback
Having a closed-loop feedback process doesn't mean you need to implement every single suggestion. It's about learning how each customer touch point affected the client and discovering new ways to deliver an exceptional service experience.
Since his experience, my colleague has now referred the moving company to several of his friends and even posted an enthusiastic review on Yelp. Now, that's the power of a memorable customer experience!
We're here to help. If you'd like to discuss ways to improve your closed-loop process, contact us today for a no-obligation consultation.